Dear fellow internet marketer... you have to face a bitter truth...
...only about 3% of the folks who want to make money on line ever manage it...
The other 97% waste their time and money chasing miracle solutions that promise to make them rich practically overnight. Of course, they never do and, eventually, they give up their dream of making money on line - which is a shame...
...because there's never been a better way for ordinary folks to make extraordinary incomes - provided they follow the right strategy.
And the vital difference between the 3% of smart operators who DO make money on line and the 97% who desperately want to make money on line - but will probably never do - is actually quite simple: the 3% focus all their efforts on building a monster, super-responsive mailing lists.
Yes, you probably knew that already and you've probably heard folks say: "The money is in the list". But what does that actually mean?
Let's do the math
Industry figures state that your mailing list is worth - on average - one dollar per month, per name. Doesn't sound much, does it? But wait...
Suppose you have a modest 250 people on your list. That means you can look forward to making - on average - (250x $1) = $250 a month - every month.
And over a year that adds up to ($250 x 12) = $3,000. Not too shabby - and certainly a lot better than those poor 97% who never see a single red cent of profit, despite spending a fortune going in the wrong direction.
So, just imagine if you increased your mailing list by a modest four or five names a day. Not too difficult - once you know what to do.
Well, four or five names a day adds up to around 125 extra names for your list in a month.
So, now, instead of just 250 names, you have (250 + 125) = 375.
So now you're on target to make - on average - $375 a month - or $4,500 in a full year.
What's more... ... that $4,500 assumes you don't add any more names to your list.
But of course you will, because you've set your system up to run on autopilot and so it's going to continue to feed in new names all the time.
So, in another month you've DOUBLED your 250 list of 250 names to 500 - giving you an average income of $500 a month or $6,000 a year.
And that's just a drop in a bucket, because I know guys with mailing lists with 250,000 names.
So it's not hard to see that - at this rate...
You'll soon be faced with a decision
most folks would love to have...
... because your mailing list will soon be making more money than YOU are earning at your job. So imagine how you could increase your list even more if you didn't have to waste your time making the Big Boss Man rich and started to look after yourself for a change?
For starters, I bet you waste a couple of hours a day commuting to work - that's TEN hours on a five day week (plus paying the ever rising cost of gas for the doubtful privilege).
Just think how bigger your list would be if - instead of wasting that time sitting in snarled up traffic you invested that time growing your list to make you even more money. And that still leaves the thirty, forty or even more hours you currently waste on the job treadmill.
But there's some bad news and some good news
Anyone can build a mailing list - after all, it's just a list of names.
It's just the same with golf: anyone can hit a golf ball.
But building a profitable list is like playing golf: after all, anyone can hit a golf ball...
... but to make that little white ball go exactly where you want it to go... that takes some pretty smart skills you're not likely to stumble upon by chance. That's why guys like Tiger Woods spend fortunes on hiring trainers - even though they obviously have a natural talent to start with.
And it's the same with creating a profitable email list:
Attracting a list of the right names - instead of any old names - is one skill you need to master.
But then you need to know precisely how to build an iron-bound relationship with the good folks on that list, so they spot your emails amongst the rest and rush to open yours up immediately.
And then you need to know exactly what to do when you send out a promo that brings you those mega pay days that will change your life...
And what a change that will be...
Imagine gently coming awake and feeling it's Christmas morning.
But it's not.
But it is the morning of the day after you sent a promotional email to your list. And your list has grown even more since you sent out your previous promo - and that had a pretty awesome response.
So you can't imagine what you'll find today...
Eventually, you can't stand the anticipation any longer. So you slip out of bed and pad across the landing to your comfortable home office - no more squeezing onto the freeway for you!
You fire up your computer with a mixture of excitement and fear...
First your email account...
WOW! Email after email is headed 'Notification of payment received..."
And, when you log onto your PayPal account you are presented with a sum of money larger than you have ever had in your life!
Then a feeling of immense calm washes over you and you realize with absolute certainty your dream of being financially free has - at last - come true.
And that magic moment is closer
than you dare hope...
Because I'm going to take you by the hand and reveal the closely guarded secrets of building a supercharged mailing list known only to a few top email marketing experts who between them have the power to make millions of dollars just by sending out a SINGLE email.
Introducing...
Email Cash Code
Revealing the dark arts of creating a red hot profitable mailing list that the top gurus don't want you to know and showing how you can harness them to - literally - change your life.
This is causing shockwaves...
Email Cash Code is causing shockwaves amongst the elite band of top internet marketers who have been happily enjoying the fortunes their mailing lists provide, to the exclusion of regular folk, for far too long. Well, now it's YOUR TURN...
This ground-breaking guide reveals every dirty trick and strategy used by the master list builders to explode the size of their mailing lists up to a quarter of a million names or more - mostly on autopilot and at head-snapping speed.
So, whether you never had a mailing list or have a few names, but want to ramp it up to a monster, mega-responsive list then you'll find everything you need in this brand new program.
And here's just a tiny taster of the astonishing inside track awaiting you on these pages...
| | |
| --- | --- |
| | The vital secret of keeping your subscribers happy to be on your mailing list and eager to respond to your offers is revealed here. |
| | A ready made source, crammed with straight from the coalface info on what's hot and what's not. |
| | How to use the feedback to discover what's really selling well - and how to avoid over competitive products. |
| | Revealed - the little known source where the list building experts go to pick the products they'll promote for megabucks. |
| | How even your domain name can have an influence on your mailing list success. |
| | Why it's important to choose your web host wisely - PLUS where to find the best one for you. |
| | How to set up the most widely used, most flexible web site software online today - and how to do it lightening fast! |
| | Choosing the right auto responder for you (because you're destined for the Big Time you need a battle-hardened auto responder system for your precious list that will never let you down). |
| | The vital business of setting up your first auto responder message (get this wrong and your list will wither away). |
| | The little known places where you can grab the very best field-tested squeeze pages - even free ones. |
| | The five key secrets of the hottest converting squeeze pages (battle-hardened intel straight from the squeeze page trenches). |
| | Optimizing your squeeze page with these eight tips to make it so irresistible it sucks in names like a Shop Vac on steroids. |
| | Powering up your squeeze page with video (sending your conversion rate through the roof!). |
| | Leave the competition choking in your dust with these novel giveaway ideas. |
| | The compelling appeal of color in your squeeze page (secrets that the biggest web sites on the internet use are yours for the taking here). |
| | How your headline will make or break your squeeze page (and how to be certain it really soars). |
| | The squeeze page layout that never fails to work well ( and it works so well because your visitors have to do just one thing). |
| | The vital art of correct formatting (neglect this and your squeeze page could be a limp failure). |
| | Features and benefits - and why you should concentrate on benefits. |
| | Harnessing the social marketing revolution - and how to bring a flood of eager, targeted traffic to your squeeze page. |
| | Your call to action - and why it's vital you instil the idea of opting in right now! |
| | Increasing your web site's paid advertising - and how you can grab a free trial worth $100. |
| | Four sure-fire tips for creating compelling ads. |
| | How to create videos lightening fast then harness the awesome power of video marketing to suck in traffic for your squeeze page. |
| | The key secrets of solo ads, ezine ads and ad swaps - and the trap you mustn't fall into! |
| | Unleashing the full power of your Thank You page (very few marketers even know about this). |
| | How to add personality to your emails so your list members warm to you and become loyal fans. |
| | The simple way to make your readers want to keep opening your emails. |
| | How to explode your income via joint ventures with other list builders - and the five point check list you need to follow for safety. |
| | Chances are you gave your subscribers a free report when they joined your list. So here's how to make some fast extra cash by giving them another. |
| | Everyone loves being kept on the cutting edge - so here's how you can always be first with the newest info or gossip in your niche. |
| | Other 'free stuff' you can give them. |
| | How to engineer those massive paydays I mentioned at the start of this letter. |
... and much MUCH more ...
Email Cash Code gives you the complete inside track on setting up your squeeze page, autoresponder and email sequence for maximum sales, profits and happiness. So whilst others are wondering what to do, you'll be zooming straight to internet gold in the shortest possible time.
And, to help you get even more out of this program, I've also created these ...
FAST ACTION BONUSES!
Look, I know if you get my product in your hands and put it to use it could change your life. I also know that if you're like most people, you procrastinate. I know what it's like to procrastinate, and I've missed out on a lot of great opportunities because of it.
I don't want that to happen to you.
Therefore, I'm going to reward you for taking action and moving forward to realize your dreams of financial freedom. With that said, I've created four special "fast action" bonuses.
Fast Action Bonus# 1 PROCESS-MAP
Like a commander viewing the battlefield, this process chart will prove to be the perfect way to oversee every aspect of your project at a glance.
Fortune 500 and other top executives are taught to take 'helicopter views' of their business. This literally lets them see the BIG PICTURE. And now you can use the same valuable technique with your very own process map. It's the perfect way to take an overview of every tiny aspect of your project.
It will look most impressive and efficient hanging on your office wall and will always be instantly available to monitor your rapid progress. And that will be a powerful spur as you quickly complete those steps to total ListBuilding mastery.
Fast Action Bonus# 2 CHECKLIST
Creating the list building system with precision is the key to success, and this checklist makes it a snap to make sure everything is done in the correct sequence.
And, because this checklist will interface precisely with your Email Cash Code guide, mastering every aspect of building your list will be simple.
Any thoughts that list building is complicated or difficult will disappear when you see the whole process broken down into a simple 'paint by numbers' process.
I'm rightly proud of this ground-breaking system designed to make building your mega-profitable list a snap!
You'll enjoy a great sense of accomplishment each time you check off one task and move smoothly on to the next one.
Fast Action Bonus# 3 WORKBOOK
The way to create massive confidence is to get a series of successes behind you and this worksheet does exactly that, empowering you to move onward and upward, building success upon success.
And, because this worksheet is designed to integrate seamlessly with your Email Cash Code manual, you'll soon be as knowledgeable as the most savvy list building guru.
It breaks the complete process down to a simple, 'step-by-step' procedure making it a piece of cake. You just check each step, as you complete it.
This is a powerful way of making building your profitable list brain dead simple!
The joyous sense of accomplishment and empowerment you'll experience as you finish one simple step and proceed to the next one has to be felt to be believed!
The simple truth is this: once you've created your
list building system, the way your income just
grows and grows will change your life!
And that's because you'll be duplicating the success of the richest operators in internet marketing, who can get together with other list builders and create sales worth a MILLION DOLLARS IN 24 HOURS.
Have you tasted the amazing FREEDOM that comes from having more than enough money?
Perhaps you'll delight your spouse by casually handing her the keys to her very own shiny new Porsche 911?
And how about the prospect of taking a year off to become a beach bum on some Caribbean island, whilst - all the time - your auto responders are working away, paying your bills and piling up even more surplus cash in your savings account?
Because that's the sort of true financial freedom you can enjoy when you have my list building secrets.
And that's why I want NOTHING to block your way . . .
. . . so I'm taking away the risk.
That means you can examine the entire list building program in the comfort and privacy of your own home. Then - if for any reason - you feel it isn't quite right for you, simply fall back on my copper-bottomed guarantee ...
60 Day No Question Asked
Money Back Guarantee
I'm so sure that Email Cash Code will provide you with the results that you're looking for that I'm willing to back it up for a full 60 days.
If you're not completely satisfied with it, even if it's on the 59th day of the guarantee, all you have to do is let me know and I'll insist that you let me give you a full refund directly from my bank account. no questions asked. It's just that simple!
This can change your life - if you let it
This program is right up to date and crammed with cutting edge information used by the top list builders in internet marketing.
And I know you're shrewd enough to recognize the amazing edge this gives you over the folks who can't be bothered to try this program. So I bet you're interested in the size of your investment in such a complete and powerful program ...
Well provided you are one of the first people smart enough to grasp the vital importance of
what you have here, your investment will be a tiny, tiny...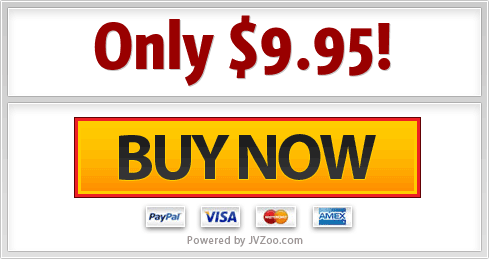 - BUT IF YOU SNOOZE YOU CAN LOSE...

...because I retain the right to INCREASE the price as soon as sales take off.
In fact, it could be happening RIGHT NOW.
FAIR WARNING: So, if you click the order button above and find your investment cost has doubled don't contact us, because there's no mistake. And even if I increased the price to $97 it would still be a bargain compared with the riches you can make from this program..

What would be the smart thing to do, right now?
Reject this offer (even though you risk nothing and have a chance to finally secure your financial freedom).
OR...
Seize this amazing opportunity to 'steal' the exact methods of list building used by the most successful - and wealthiest - operators in internet marketing today.
Sounds like a complete no-brainer ...
If you make the right decision now, then the magic day when your mailing list has just produced another record pay day won't be far away. That's when you'll truly know you really DID make the right choice today...
I'm really looking forward to welcoming you inside. Grab your copy now
To Your Success

P.S.: Remember, you are fully protected by my no-quibble, instant refund guarantee. In fact, the ONLY risk you run is if you decide to pass on this and so lose all those wonderful pay days every time you send out a promotion to your list.
P.P.S.: This brand new program has been complied by stealth and shows exactly how the top dogs in internet marketing make their money. So you're unlikely to find such a comprehensive expose elsewhere - and certainly not for this rock bottom investment.
Click Here To Get Your Discounted Copy Right Now
Right now, the general public are just becoming alerted to this golden opportunity and hundreds of other good folks are now reading this exact same page ... and many are thinking:
"Wow! This is what I've been looking for - the real inside
story on how the Pro's really make their megabucks!"
And every time someone clicks the 'Buy' button moves it ever closer to when your chance to invest just a few bucks for all these secrets will DISAPPEAR - for good!